Films that fall under the romantic comedy genre have long been regarded as purely frivolous, fun and feel-good — but the rom-com genre has a rich history, and though its peak era ended in the early 2000s, it's a genre that has a place in American film culture.
In case you've been living under a rock (or are too embarrassed to admit you've seen and actually enjoyed films of the rom-com flavor), movies that are categorized as romantic comedies have similar defining features — or conventions — that make it, well, a rom-com. (Drinking game: Take a shot every time you see "rom-com" in this post.)
For starters, in a typical romantic comedy storyline, the two love interests typically have what's referred to as a meet-cute, or a serendipitous moment where their paths cross. There's also other B storylines, which may involve a close friend who provides comedic relief and a wise parental figure.
When thinking about genres of film, it's also helpful to know that scholars analyze films in terms of categories called formal aspects. Formal aspects include the mise-en-scène (aka a catch-all category that describes a film's set, costume, acting style, lighting and space), cinematography, sound and editing.
There's one clear formal aspect similarity between nearly all of the most iconic rom-coms: They're set in New York City.
With glittering skyline views and starry city nights to charming yellow taxis and picturesque brownstone buildings (that many rom-com characters probably could not afford to live in but do anyway because it's Hollywood) — of course rom-com + NYC = a match made in heaven.
But where did the relationship between the rom-com genre and NYC begin? It had to start somewhere, right?
The truth is that romantic comedies go way back — and when I say way back, I mean the silent film era. One of the earliest films with rom-com elements is from 1931 — Charlie Chaplin's City Lights. But in terms of contemporary films, one movie from the '70s inspired a new style of storytelling and arguably popularized New York City as the ultimate rom-com setting.
Annie Hall (1977)
After multiple occasions of picking apart this film (and writing a 2500-word research paper about it), I stand by my argument that Annie Hall is the first contemporary rom-com and one of the first to use New York City not only as a setting, but as a character of its own.
In the film, neurotic comedian Alvy Singer (Woody Allen) laments on his relationship with Annie (Diane Keaton), sharing anecdotes of all sorts and debating the absurdity of love.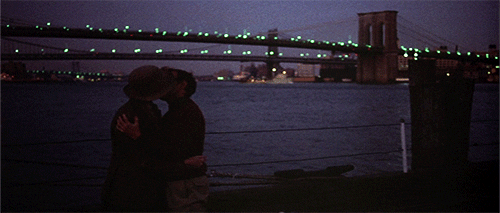 Scholars and filmmakers have long analyzed Annie Hall as a film that was groundbreaking for its time. It's special because it aligns with expectations about romantic comedy while also questioning and challenging relationship norms and traditional narrative structures. Once you watch Annie Hall, you'll realize many modern TV shows and movies make references to it — via character development or its creative use of onscreen captions.
In The Secret Life of Romantic Comedy, a literary research book, scholar Celestino Deleyto credits Woody Allen as being ". . . the man who practically invented, with films such as Annie Hall and Manhattan, both the 1970s form of romantic comedy — savvy, witty and self-reflexive — and the now-inevitable use of New York City as the locale of love."
There must be a bigger reason beyond Woody Allen's 1970s films for NYC as a "now-inevitable" setting for romantic comedies, though.
Interestingly enough, in the book I heart NY: Rom Com's Love Affair With New York City, writer Deborah Jermyn pin-points the appeal of New York City as a romantic comedy setting to F. Scott Fitzergald's 1926 book The Great Gatsby. She argues that Fitzgerald's descriptions of the city and the infamous green light have "become further immortalized in Woody Allen's celebrated cinematic paean to New York."
It's also no secret that New York City is a symbol of hope — from immigrants entering through Ellis Island at the turn of the 20th century to artists, musicians, writers and hopeful actors and actresses looking to "make it" — which may explain why it's become a ubiquitous rom-com setting.
The mise-en-scène element of set plays a singular role in establishing Annie Hall as a timeless story. On the surface, the New York City setting is used for the purpose of Annie and Alvy's narrative. However, the idea of geographical location is also a main source of identity for the characters, and the couple's L.A. vs. NYC feud is ultimately what leads to the demise of the relationship. In other words, Annie Hall is set in New York City not just for aesthetics — but as a core part of the characters' lives and identities.
I love Annie Hall because of its cultural commentary and nonparallel structure. It's fascinating how we begin the film with Alvy's abrupt confession that he and Annie broke up — before we know *anything* about the characters or the story — and we keep watching because we want to know where it went wrong. It's genius and unexpected and has inspired many rom-coms in later years, most notably the 2009 film 500 Days of Summer.
The following is one of my all-time favorite scenes (especially because I've been known to panic big-time in bug-related situations and may or may not have called the leasing office of my apartment to ask if someone from maintenance could come kill a wasp).
Following Annie Hall and Allen's 1979 Manhattan, rom-coms of the '80s and '90s brought storylines and characters that aligned with the cultural and societal changes. I could craft a never-ending list of titles — but here are a couple of my favorites.
Working Girl (1988)
It's about 10 years post-Annie Hall, and a lot has changed in New York City. The dreams are big — and the hair's even bigger. Annie Hall called her ex-boyfriend at 3 a.m. to kill a spider, but in Working Girl, we meet Tess McGill (Melanie Griffith), who doesn't need anyone to kill spiders for her. This film perfectly captures the Yuppie (young urban professional) generation through the story of Tess, a bank secretary who dreams of being a successful executive.
You can learn a lot from the opening title sequence of a film — and Working Girl is no exception. The opening montage, which shows floods of people heading to Manhattan on the Staten Island Ferry, symbolizes the working class of the time.
Plus, the Carly Simon soundtrack is iconic in itself. "Let the River Run" is so majestic and grand, and coupled with the way the ferry heads toward Manhattan, the opening sequence alone depicts NYC as a symbol of opportunity.
One thing I'll always remember from this movie is how the opening montage shows women changing out of their tennis shoes and into heels at the office. Looking back, I find this funny — because 1.) do people still wear heels "at the office" anymore? and 2.) in the era of athleisure and street style, most tennis shoes are fashion statements of their own kind.
You've Got Mail (1998)
This late-90s NYC love story is another classic — and looking back, though its use of AOL messaging may seem archaic, at the time, it was a great representation of pre-2000s culture and is a clever meet-cute for the two protagonists, Kathleen Kelly (Meg Ryan) and Joe Fox (Tom Hanks). The two fall in love via online chat (with unassuming usernames) but are actually bookstore business rivals in real life. (You've Got Mail was clearly ahead of its time with the "falling in love with a stranger online" element.)
This scene perfectly sums up the idyllic New York City setting (complete with the song that's literally titled "Dreams").
Rom-coms of the early- to mid-2000s are some of my favorites — but I'm biased, because many of these are the movies I grew up watching. These NYC-based storylines draw on techniques and formal aspects of the past, but they also take into account technological advancements, career and dating and relationship norms of the time. Like rom-coms of the '80s and '90s, we see characters that aim to be relatable or realistic compared with films of previous eras. Here are a few of my picks.
Maid in Manhattan (2002)
This funny, uplifting flick parallels some elements of Working Girl. Marissa Ventura (Jennifer Lopez) is a housekeeper in a fancy Manhattan hotel. But when she's mistaken for a wealthy guest, she falls in love with a politician who's staying at the hotel — but she fears if he finds out her true identity, the romance will be no more.
Maid in Manhattan goes beyond the glamorous portrayal of New York City to delve into conflicts in Marissa's life — navigating whether or not to apply for a higher position, raising a son, and not to mention risking her job to spend time with a hotel guest who thinks she's someone else.
*Cue the most rom-com-esque scene of all time.*
13 Going on 30 (2004)
Long story short: 13 Going on 30 has a special place in my heart. It's one of the first films I vividly remember seeing and loving. Through its hilarious, charming story of Jenna Rink (Jennifer Garner), a 13-year-old who, one morning, wakes up as a "big time magazine editor" (aka her 30-year-old-self), 13 Going on 30 perfectly captures NYC as a place of opportunity and dreams.
This flick is perhaps an ideal example of a contemporary rom-com as we know it because it features common character tropes — i.e. Jenna's frenemy Lucy (Judy Greer), the quirky boss, Richard (Andy Serkis), and of course, Matt (Mark Ruffalo), Jenna's childhood best friend and true love (who happens to be engaged to someone who's *not* Jenna).
13 Going on 30 taught me a lot of lessons about career, being ambitious and friendship — and it's one of the first films that made me interested in magazines. (The clip below is just pure inspiration.)
I'll always love Jenna Rink and everything this movie represents. (And can we just talk about the soundtrack? Amazing.)
The Devil Wears Prada (2008)
Last but not least is the story of Andy Sachs (Anne Hathaway), who becomes the assistant to Miranda Priestly (Meryl Streep), the notoriously ridiculous (and evil) editor-in-chief at Runway magazine. The Devil Wears Prada shines a different light on romance and rom-com themes through the transformation of Andy from a journalist with absolutely no interest in looks to a glamazon who became just like the girls she used to make fun of — and how her career at Runway infiltrates into her friendships and relationship with Nate (Adrien Grenier).
Again, the opening scene of a film can illuminate the entire storyline through visual cues — and the "Suddenly I See" sequence does just that by comparing Andy's morning routine with other women in the same industry. The scenic elements also highlight different social and cultural elements of New York City.
I really should add "capable of quoting the entirety of The Devil Wears Prada" to my LinkedIn skills.
Though The Devil Wears Prada and other rom-coms of the late-2000s prove we've come a long way from the first romantic comedy films, I still find similarities from earlier storylines, characters, mise-en-scène and cinematography.
For example, in one of the final scenes, when Andy and Nate meet up for the first time since breaking up, the set and cinematography look almost identical to a final scene in Annie Hall, when Annie and Alvy meet up again in a very similar location. And it's no doubt that Working Girl's famous "Let The River Run" opening sequence has inspired future rom-com expositions that showcase a morning in New York City.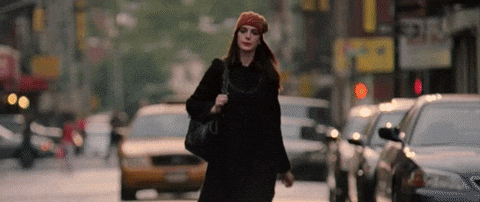 From the "nervous romance" era of the '70s to '80s and '90s rom-coms that painted portraits of the urban, working class — and films of the 2000s that gave us relatable, entertaining characters navigating tricky situations of city and adult life — romantic comedy is a genre that captures love, culture, style and ideals of the time and place in which its films are set.
Sadly, rom-com production peaked in the mid-2000s, and since then, Hollywood has been fixated on other genres that create box office booms, like hero and horror films, which have grown in popularity in our post-9/11 society.
With streaming services like Netflix and Amazon, perhaps there's just not as much desire for a new rom-com to appear in theaters when people looking for a timeless love story can easily watch their favorites online. I also think many filmmakers are wary of creating a romantic comedy for today's socially conscious audience that may not buy the boy-meets-girl storyline.
But no matter what, in my mind, the rom-com will never die.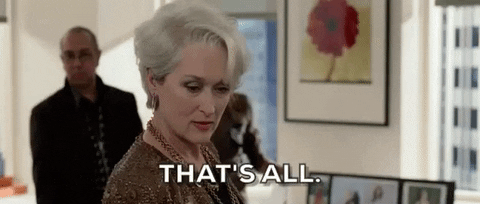 ---
What are your favorite romantic comedies that take place in New York (or elsewhere)? Have you seen all the films on this list? Leave me a comment below — and stay tuned for more NYC-related content as I head to the Big Apple for the summer.
Darcy
---
My cover image collage contains these images, which I do not own: 1 / 2 / 3 / 4 / 5 / 6 / 7